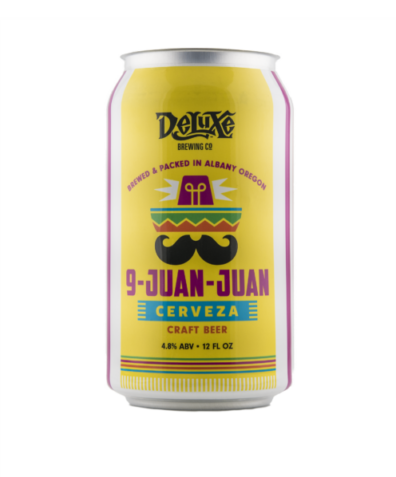 Seeing a 9-Juan-Juan meme for a taco emergency, Deluxe Brewing was inspired to cure summertime beer emergencies with their own 9-Juan-Juan, Mexican Lager. The beer launches just in time for Cinco de Mayo.
Pilsner, Munich Malts and Flaked Maize provide lots of flavor in such a light beer. The malts are balanced with Willamette hops. Lager yeast and horizontal lager tanks give the unfiltered 9-Juan-Juan a clean and crisp taste. Deluxe's version of the Cerveza style is light and easy-drinking, and comes in at 4.8% ABV.
Release party is scheduled for Saturday, April 28 from 12-8 pm at the Deluxe Tasting Room, and food truck, Tacos El Machin, will be present for the festivities from 4-7 pm.
9-Juan-Juan is available on draft and in cans and can be found at the Deluxe Tasting Room and throughout Oregon at fine beer establishments.