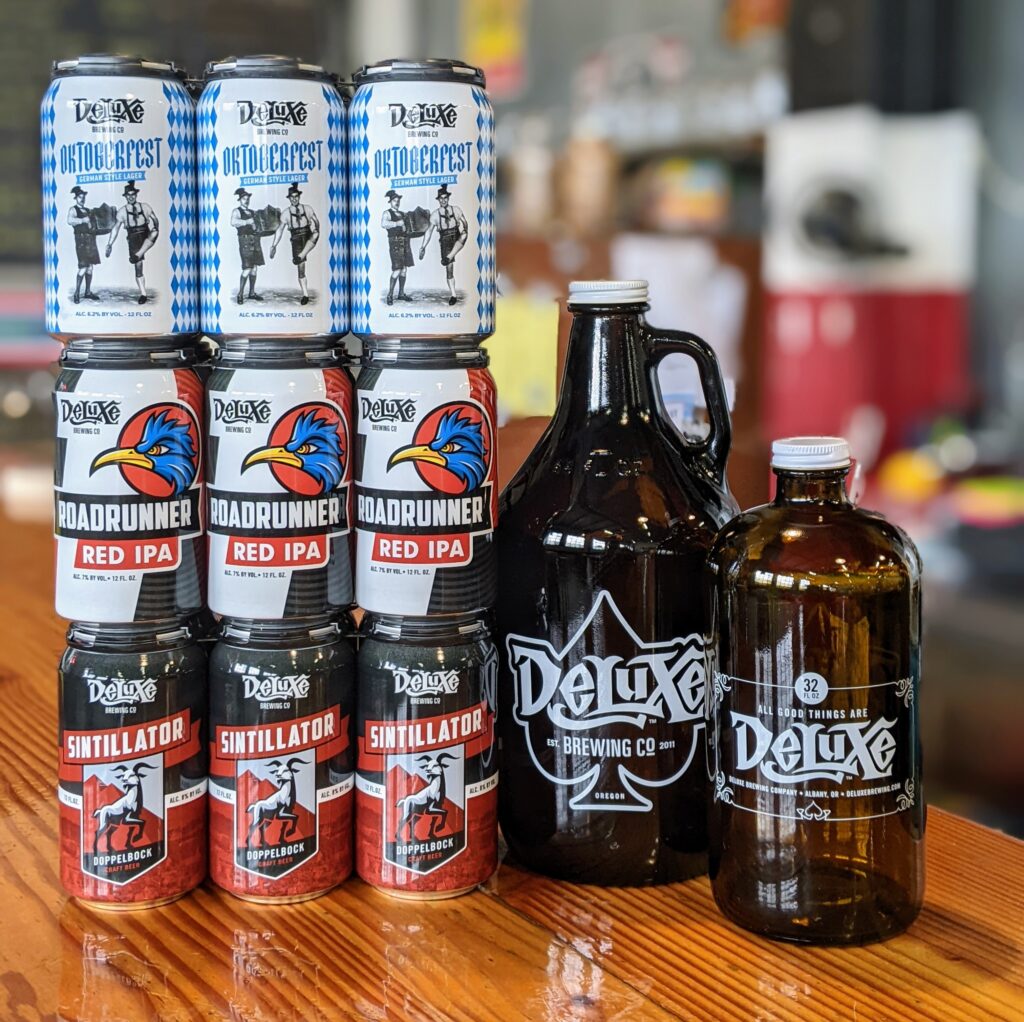 Deluxe Brewing BEERS
Deluxe Brewing specializes in easy-drinking lagers and ales.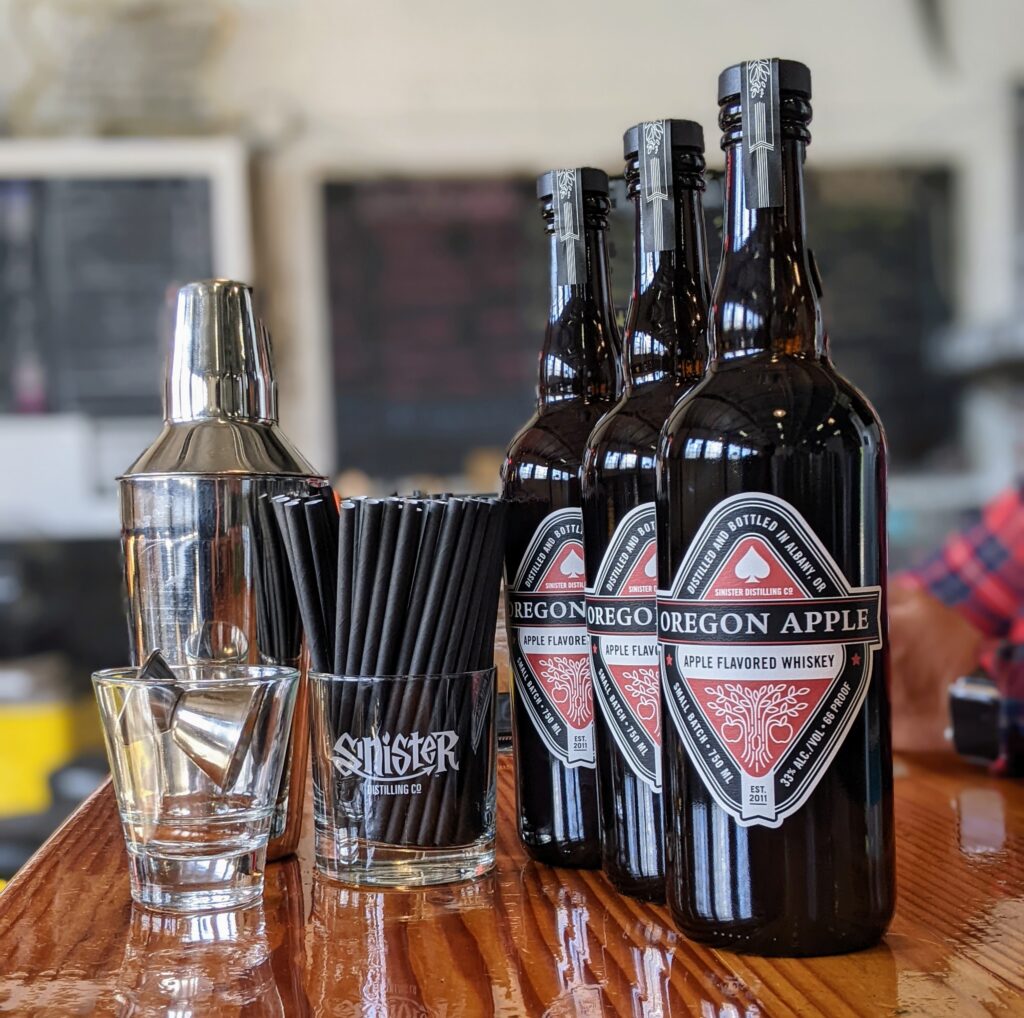 Sinister Distilling SPIRITS
Sinister Distilling creates hand-crafted, small-batch, unique and flavorful spirits.
Our Story
Deluxe Brewing and Sinister Distilling are proud to be Albany's first brewstillery. Our production brewery and distillery are located along the Willamette River, in the Borden Building.
Deluxe Brewing produces easy drinking lagers and ales. The brewery uses a 15-barrel system and it's products are available in numerous establishments in the mid-Willamette Valley.